Smoked fish in the assortment of our smokehouse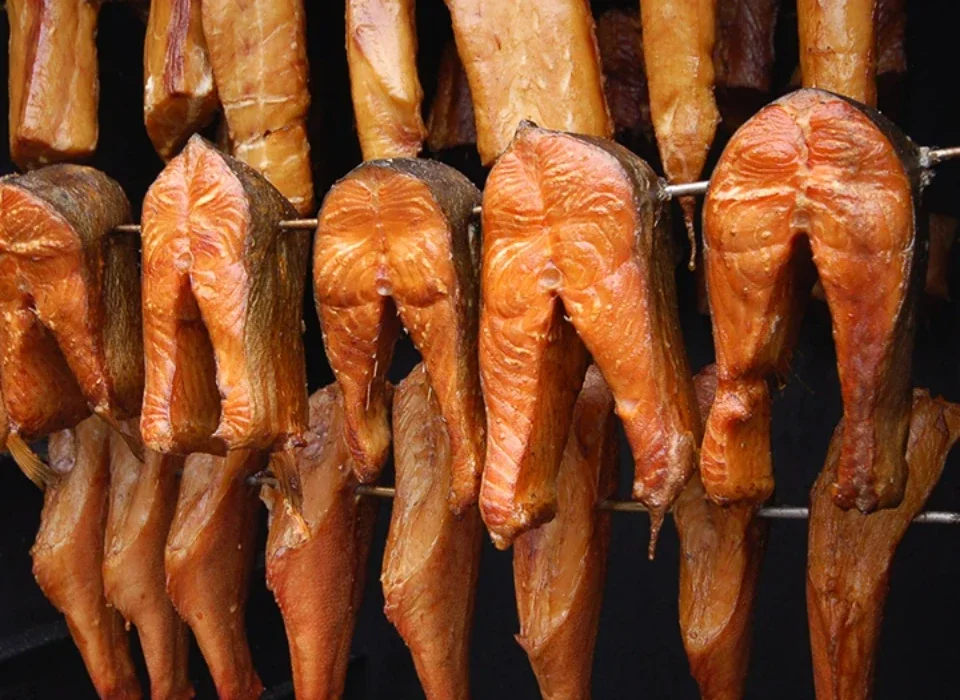 Smoking fish is a real art, consisting in proper adjustment of the parameters of the whole process and selection of the necessary ingredients - fresh fish and a dedicated composition of smoke. Thanks to carefully selected wood species, fish smoked in our premises acquire an exceptional aroma, juiciness and unique taste. The smoking process is carried out in modern smoking chambers, equipped with specialised systems enabling ongoing quality control at every stage. In our plant we use only natural, alder and beechwood smoke chips intended for industrial production, ensuring intense taste and aroma.
We meet the expectations of customers looking for the highest quality salmon or smoked mackerel wholesale. All the smoked fish on offer at our factory have been processed directly after slaughter - the freshness of the smoked fish is the basis of its taste and durability. We guarantee quality confirmed by certificates.