Barkas - fish smokehouse in Kołobrzeg
BARKAS has been producing and smoking fish for many years. Its office is located on the central coast, just 5 km from Kołobrzeg, in Obroty. Our fish processing plant provides customers with the highest quality fish and seafood, which come from both Polish and foreign waters. Thorough control over the entire process allows us to guarantee a consistently excellent taste of the offered products.
The fish smokehouse in Kołobrzeg run by us uses fish obtained exclusively from verified suppliers. Over many years of operation, we have established cooperation with trusted companies that practice sustainable marine management. We offer most well-known species of fish, but also the less common ones that delight with taste and freshness. The offer includes fresh and frozen fish as well as excellent smoked and salted products.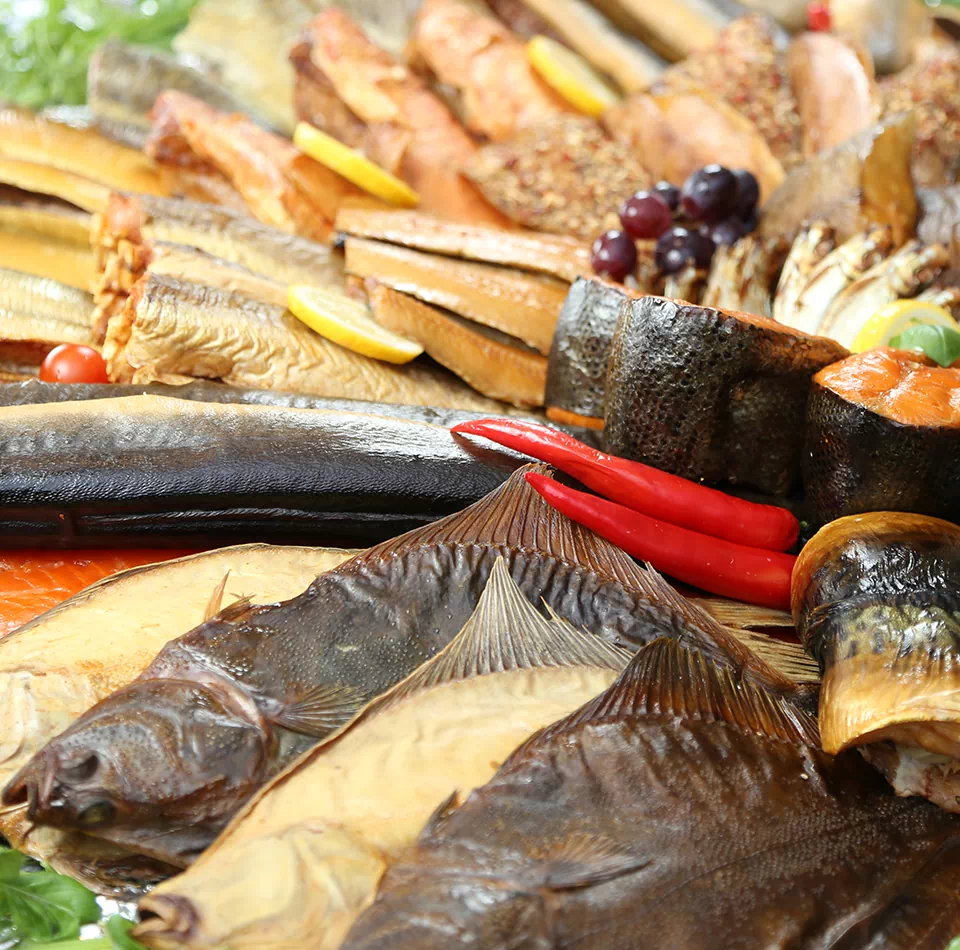 Barkas - top quality fish and fish preserves straight from the Polish sea
We have been operating since 1987 and since then we have continuously invested in the development of the company. We have built a conscious high quality brand. Every day, we make sure that the products ordered from us meet the most sophisticated expectations of consumers. Our rich assortment has been appreciated in Poland and abroad, eg in Germany, Holland, Great Britain, Denmark, and Romania, where we also have our regular customers. The activity of the fish processing plant is based on combining traditional recipes with modern technology. This allows us to optimise the production process and create the best fish products for you.
Shops supplying from our production plant enjoy the appreciation of customers due to the high quality and excellent taste of the products offered. The customers' trust and appreciation of the products we sell is the most important value for us, which we have tried to be faithful to since the opening of our smokehouse.
We have obtained the industry-recognised IFS Food Certificate, which attests to the high quality, hygiene and safety of the production process. It is controlled by regular audits, which confirm the constant care of our employees for the highest quality products. The Kołobrzeg fish processing plant also holds the international MSC sustainable fisheries certificate. The blue MSC mark means that our fish come only from stable, well-managed fisheries.
It also guarantees that they were caught in legal and reliable fisheries and are correctly labelled. It is extremely important that we only source from certified fish suppliers that contribute to sustainable fisheries with their operations.