Salted fish in the company's offer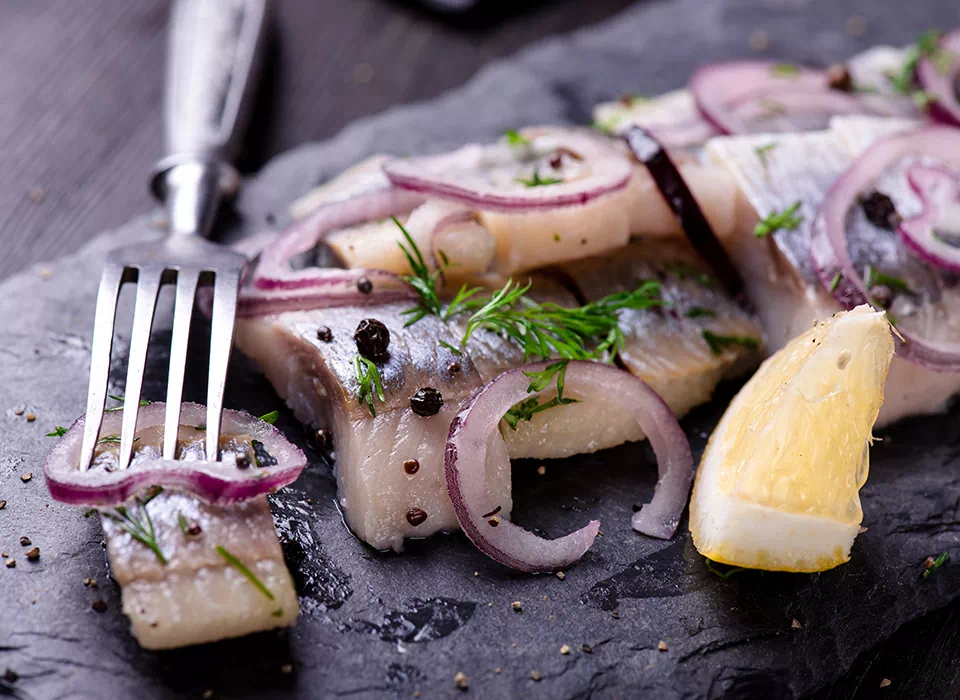 If you are a fan of the original taste of the sea, you are more than welcome to try our salted fish. Salting fish is one of the oldest, most popular and simplest ways of naturally preserving a fresh product. In our factory, we take the best from nature, sharing with you the fruits of the diligent work of our professionals. We have a wide range of products, but the salted fish on offer in our factory is still gaining in popularity!
Poles usually reach for salted fish around Christmas. No wonder, as fresh and juicy fish in various forms is an inseparable part of the Christmas Eve tradition. For our part, we offer excellent fish and preserves not only for Christmas! All year round, we supply shops, wholesalers and catering outlets with smoked, fresh, frozen, salted and processed fish.
Speaking of salted fish, it is impossible to forget about our most popular product from this group - lightly salted herring a'la matjes. For years, it has invariably appeared on our tables in various forms.